Object Information

Name

Chloroform

Type

Uses

Taming creatures, subduing enemies

Danger

Don't hold it in front of your face, Maxwell!

Synonyms

None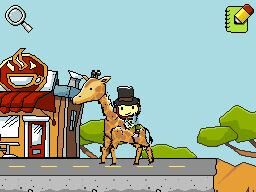 So sure, you can ride a giraffe. But what if the creature you want to ride is more like an angry lion? Or a bear? Or a DRAGON?
I, for one, suggest chloroform. After being subdued for a moment, a hostile creature who is fed chloroform will become ridable.
FOR GREAT JUSTICE.
Use this to get by pesky aggressive monsters and animals, or just have a cooler ride through town.
Also useful for subduing serial killers and raving lunatics.