Object Information

Name

Chain

Type

Uses

Tying things together, moving things

Danger

Heaviness of chain makes it possible to hurt people and creatures with it

Synonyms

None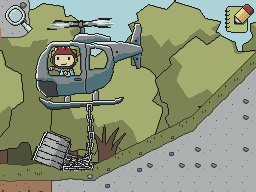 Chain is a series of metal links chained together. It is similar to rope.
It can be used as rope, but has its own unique qualities.
Chain is heavier than rope. It will weigh down light objects.
Chain is fireproof, while rope will catch on fire.
Chain can be used as a weapon. A creature hit by a chain will get mad and possibly be killed.
Chain conducts electricity.
Chain is extremely useful, but if you are rescuing a creature with it, you must be very careful to not hit the creature with the chain. For living creatures, rope or zone is a better option unless you need something fireproof.